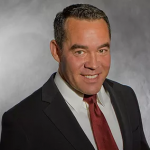 Attorney Herbert Hurst
Meet Bankruptcy Attorney Herbert Hurst. Mr. Hurst made Memphis his home in 1994 when he moved here to attend law school at the University of Memphis. He graduated in 1997 and has been practicing law in Memphis ever since. He founded the Hurst Law Firm in 2001 to help people in financial distress get debt relief, specifically with Chapter 13 wage earner bankruptcy and Chapter 7 straight bankruptcy. Mr. Hurst is licensed to practice law in the state of Tennessee as well as the U.S. Federal Court and U.S. Bankruptcy Court for the Western District of Tennessee. He is a member of the Memphis Bar Association as well as a former member of the Bankruptcy Liaison Committee for the Western District of Tennessee.
---
The bankruptcy attorneys of Hurst Law Firm are proud to be helping the people of Memphis get the debt relief they need.