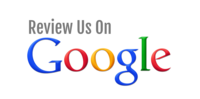 Mr.Hurst was up front straight to the point about my case. Everyone was very helpful. I was very please. May God continue to bless him and his staff.
Thank you Hurst Law Firm! I was nervous about meeting with a lawyer but I'm glad I called. They made it very easy. Nice people. Dr. Hurst was great.
MR.HURST IS A VERY NICE MAN VERY PROFESSIONAL AND GET YOU IN AND OUT
Great environment and customer service, I recommend this law firm
I had used Mr.Hurts Law firm for a bankruptcy they where so nice an helpful he listened to my needs of having to file for the bankruptcy an moved with the most urgency in processing the paper work so that I could keep my home I would definitely refer him an use him again.
I was faced with a garnishment and I didn't know what to do. They understood, explained my options, and helped me figure out what I needed to do. They were polite and professional and I would recommend them
I had an excellent experience with Hurst law firm. Very courteous and professional. I would definitely recommend them.
I had a great experience. Every one was very polite and professional. I would definitely recommend them to anyone having problems with their bills.
Everyone at hurst law firm was very helpful and polite. Overall it was a very good experience
They were helpful! But their customer Service skills and friendliness could use some work
Mr. Hurst was very nice and the staff was caring and professional. My situation was kind of complicated but they were able to straighten it all out. I had IRS problems, a repossession, and a garnishment about to happen. They got all that stopped and now I have just one monthly payment. And my creditors stopped calling me once my case was filed. Feels like a weight was lifted off my shoulders.
The Hurst Law Firm was Professional and polite. The attorney I met with was very knowledgeable and down-to-earth. I was very stressed going in but I felt much better after the consultation. Overall, a good experience. with a positive outcome